"How long shall I put up with you? How long will you keep putting Me off?" These are the words St. Maria Faustina of the Most Blessed Sacrament heard by Jesus years before she was given the title of Saint by the Catholic Church. In 1924, at the age of 19, the young woman, born Helen Kowalska in Glogowiec, Poland, was at a dance trying to put off her desire to be a nun when she had a vision. One of ten children, her parents, poor and though very religious, did not want her to enter religious life. But for...
Shari Rigby believes everyone has a God-given plan for their life and is passionate about helping others find theirs—especially women. Although Shari is known as...
From biker gang to miraculous healing, Palm Beach County resident, John Whalen is a walking testimony of the healing and restoration that comes from...
By Pastor Randy R. Kennedy On June 9th, 2012, just outside of Ft Collins, Colorado Lightning struck a single tree on private land around 6:00...
West Palm Beach
broken clouds
Tonight marks the beginning of Sukkot also known as The Feast of Tabernacles/Booths & will end on the evening of October 9th. Local Floridians, Larry...
"Jesus gets us going [toward His goal for us] one step at a time. If you want to make real changes in your life, you can't set the bar too high.
Homeschooling mom and former Superintendent of Christian Education, Kim Brackett, started making protective masks after learning that a...
Potato soup is a recipe I remember my mom making often. I'm sure it was one of those things that was cheap and could expand to feed a lot of people.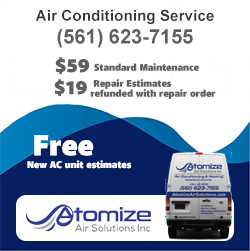 Not too many people can say they are friends with a Major League Baseball batting champion. But Al Oliver and I know each other well.
He's best known by his first name…. Kia. His life is remarkable. Kia Zolgharnain was born in Iran in 1965. His family was wealthy and lived...
For a short while, LaMorris, Team Chaplain of the Cincinnati Bengals thought he was dying.
On the field and in life, legendary NFL Hall of Famer, Tim Brown has encountered many situations that have made him the man he...
On Friday, March 22, The King's Academy freshman Joshua Zuchowski broke the 13-14 National Age Group Record held by 5-time Olympic gold medalist Aaron...