By Dr. Norman R. Wise
For the good that I want, I do not do, but I practice the very evil that I do not want. But if I do the very thing I do not want, I am no longer [the one] doing it, but sin that dwells in me. I find then the principle that evil is present in me, the one who wants to do good. … Wretched man that I am! Who will set me free from the body of this death? Thanks be to God through Jesus Christ our Lord! So then, on the one hand I myself with my mind am serving the law of God, but on the other, with my flesh the law of sin. Romans 7:19-21, 24-25 NASB20
When we first come to faith, sometimes we nave the expectation of an easier life. We think, "Now that I have trusted in Jesus Christ to pay for my sins, to be the source of truth for my life, and to accept Him as the Lord of my entire life; the rest of my life will be simple, free of temptation, and trouble free." 
Yet, this is never really the case, and some people wonder, like I did, what went wrong?
It is clear, from the passage we read here from Paul's writings in Romans, that the Apostle  did not find the Christian life to be a piece of cake without inner struggle. For Paul, an ongoing inner war raged, that could only be won by the power of Christ Jesus being manifested in his life on a daily basis.
The Apostle John also tells us:
If we say that we have no sin, we are deceiving ourselves and the truth is not in us. If we confess our sins, He is faithful and righteous, so that He will forgive us our sins and cleanse us from all unrighteousness. If we say that we have not sinned, we make Him a liar and His word is not in us. 1John 1:8-10 NASB20
The "normal" Christian life requires daily, moment by moment examination of our lives. It requires honest confession of our shortcomings, always with the focus and faith that the sacrifice of Jesus Christ on the cross is a sufficient and total payment for our moral transgressions. Every moment we should live in wonder and gratitude of the undeserved and expensive grace of God found in Christ Jesus.  
Why is this the case? Paul tells us:
For now we see only a reflection as in a mirror, but then face to face. Now I know in part, but then I will know fully, as I am fully known. 1 Corinthians 13:12 CSB
And John explains:
Dear friends, we are God's children now, and what we will be has not yet been revealed. We know that when he appears, we will be like him because we will see him as he is. 1 John 3:2 CSB. 
So the reason we are not yet perfect is that we don't yet see the Lord Jesus "face to face" for it is our vision of Jesus that drives from us the presence, penalty, and practice of sin in our lives.   
So how could we improve the quality and purity of our present lives? By gaining a greater and more profound vision of Christ Jesus today and seeking His presence in private worship.  
The more time we spend with Him, the more we will be transformed.  
About the Author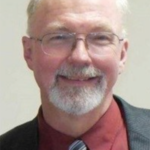 Dr. Wise has dedicated his life to healing hearts and homes since 1972. He is trained in theology and gifted in providing guidance through counseling to both individuals and families. Coming out of a dysfunctional family himself has given him a real empathy for people suffering from abuse from others or addicted to self-destructive life patterns. The core of his counsel comes from developing a healthier life story based on the love of God through Christ Jesus. The goal is teaching people how to live sane, stable, and spiritual lives.
Norman Wise has a B.S. in Education and a B.A. in Biblical Theology from Geneva College. He has a Master's of Divinity and a D.Min. from Knox Theological Seminary. His doctorate focused on "The Pastor and Pain," examining in-depth methods on how we explain pain and suffering in our lives and the process a pastor can take to provide caring counsel and practical help to emotionally and mentally suffering people.
As Executive Director of Living Water Christian Counseling center in Tamarac, Florida, which Dr. Wise helped found in 1991, he has seen over 30,000 people helped by their services.