This is a story with a happy ending. It's about a young man who went from drug addicted misery and despair to a life full of happiness and spiritual fulfillment. Above all, it's a story about how God has given him hope.
Only seven years ago, Terriss Robinson was a homeless crack addict living behind dumpsters, in alleys and abandoned houses in Boynton Beach. He panhandled, shoplifted, and foraged through trash looking for anything to sell so he could get his next hit of crack. 
Only seven years ago, Terriss Robinson was a homeless crack addict living behind dumpsters.
How did this happen? Terriss didn't come from a broken home. He has a large, loving family – with two brothers, three sisters and four grand nieces and nephews. He was at the top of his class at high school and a two-time state qualifying champion wrestler. Everything seemed to be going his way. Religion was always in his life, and God was present but never acknowledged. 
He worked at JFK Medical Hospital in Lantana as a food distributor after he graduated. He held two jobs – he was a manager at Arby's in Lake Worth.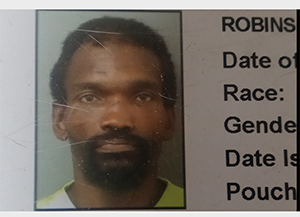 So, what happened? One night at the South Florida Fair, in the early 1990's, he picked up a drink. He was still working, and life was still good. He was living at home, and he had his own truck. The drinking got worse.
Then, while under the influence, he ran a stop sign, crashed into a car, and fled the scene of the accident. He was arrested a few days later and sent to jail. He thought his life was over. This was in 1993.
His truck was his life – not the Word of God. After jail, he turned to drugs – selling and using them. Terriss became his own best customer. He decided to leave his family and move out onto the street.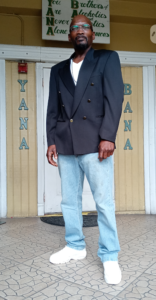 His life declined quickly. In 1996, he was arrested for strong-arm robbery and sent to prison for 45 months at the South Florida Reception Center in Miami. After his release, he moved to Opa-locka and to a clean and sober life with a new job and new apartment. Or so he thought. 
It didn't take long before he started drinking and taking drugs again. He got evicted and was back on the streets. He was arrested for minor charges  like trespassing, drug paraphernalia, criminal mischief, and was sent to a rehabilitation center by a judge. 
Rehabilitation didn't work. He moved back to Boynton Beach and his drug use escalated. He went back to smoking crack and living on the street. He was arrested for drug possession in 2002 and went to prison for 36 months – Wakulla Correctional Institution in Northern Florida. He was reintroduced to God at the penitentiary, taking Christianity classes and reading the Bible. 
However, Terriss's eye-opening moment didn't come until years later.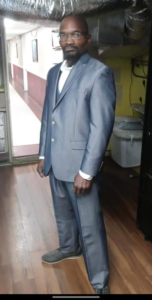 He was homeless and addicted again, and finally – when he was sick and tired of being sick and tired, he went to the Fern House in 2015. That was the turning point.
Fern House is a faith-based, 12-step facility in West Palm Beach that helps indigent male alcoholics and drug addicts achieve sobriety so they can return to society as productive, responsible citizens. It teaches them to turn their will and lives over to the care of God. It worked for Terriss.
He came to a conscious decision to turn his life over to God – and he hasn't had a drink or drug since. He's back at his old job installing fire sprinklers, he goes to Alcoholic Anonymous meetings and he's a welcome member of his family again.
After all the ups and downs, there's one thing Terriss Robinson would like to share: "To surrender your life to Christ is not as hard as you think. In fact, it's easy. You will be amazed when you realize the presence of God working in your life."