There are hundreds of alcohol/drug treatment centers and halfway houses in Palm Beach County. But there's only one Fern House. 
Since 1982, the Fern House has been an open door and an open heart for men trying to break free from the grip of alcoholism and drug addiction.
The Fern House program helps them achieve sustained sobriety, so they can return to society as productive, responsible citizens. 
How is the Fern House different? Why has it survived and thrived for so many years while other facilities come and go like dust in the wind? There are many reasons, one being their executive director – Charles "Chuck" Cordle. 
Fern House is different because we're in it for the results, not for the money.
"Fern House is different because we're in it for the results, not for the money," Chuck Cordle says. "There are hundreds of places out there, in the county and surroundings, that you could go to, and they'll be happy to accept you as long as you have insurance or a very large checking account.
"I didn't have either of those when I got sober, and I know, from running this place, most people don't either. So people get left out in the cold and they don't get an opportunity to seek the help that they need unless they can find a place like Fern House.
"What the Fern House does for guys by taking them in with no job, no money, no hope, picking them up off the street, bringing them in, putting clothes on their back, food in their belly, and just trusting that this person who should never be trusted – is going to do the right thing, is something I've never experienced anywhere else."
With God in charge and Chuck Cordle's leadership, the Fern House program has helped thousands of men for over 40 years – and saved countless lives. 
WHO IS CHUCK CORDLE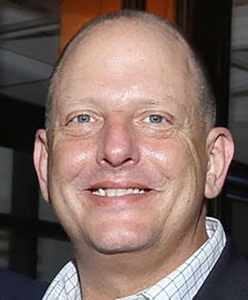 Charles "Chuck" Cordle is a Certified Addictions Counselor who joined the Fern house in 2011 as Manager and Court Liaison. He was promoted to Executive Director in March 2014. 
As a Fern House alumni, Chuck is well-qualified to help residents because of his own experience overcoming addiction and building a new life. He adds this empathy to his clinical knowledge.
In 2009, Chuck was homeless, addicted to crack cocaine and heroin, and destitute. He was living under the Blue Heron Bridge in Riviera Beach. That's when he hit bottom. He knew about the Fern House, and on February 19, 2009, he walked in the door and asked for help. 
While he was a Fern House resident, he embraced the idea of change after a visit to nearby Grace Fellowship Church. Even though he wasn't religious, this was his awakening. An inspiring sermon by a former pastor turned on the light.
"I realized from my experience with AA [Alcoholics Anonymous] over the years, that God was an integral part of the AA 12 Step program My chills-up-the-back moment was when I stood up during the Seventh Step Prayer – and asked God to remove my shortcomings and make me a benefit to Him. That was the moment I knew I was never going to use [drugs] again."
God is in charge at the Fern House. I ask God to guide me in how to run this place every day because I would get lost trying to deal with 50 drug addicts without that guidance.
"I did the work – I did the AA 12 step program. I picked up a pen, did some writing, and I wrote until I learned enough about myself to know why I used drugs." 
Additionally, Fern House gave him discipline until he learned how to discipline himself.
You can find Chuck Cordle today hunkered down in his tiny office on the basement floor of the Fern House, helping alcoholics and addicts, consoling them and their families, overseeing operations, supervising employees and residents, paying bills, raising funds, and carrying the AA and Fern House message to others – always with a warm, welcoming smile.
"God is in charge at the Fern House. I ask God to guide me in how to run this place every day because I would get lost trying to deal with 50 drug addicts without that guidance."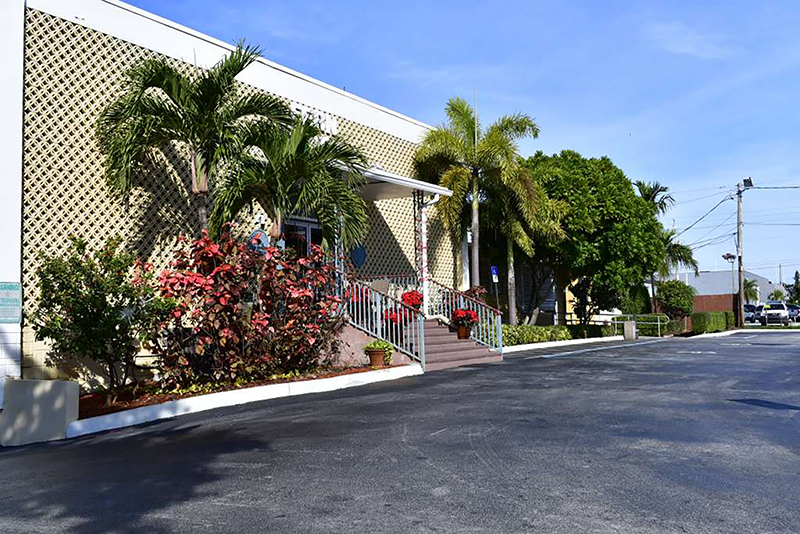 HOW IT WORKS
An alcohol or drug treatment program typically lasts a set number of days, usually 28 or 30. After that, the alcoholic or addict is left alone in their recovery, with a good chance that they'll return to an unsafe, unsupportive living situation. All the hard work they did to get sober is vanished, and the cycle starts all over again.
The Fern House breaks that cycle by teaching men how to live without drugs or alcohol, accompanied with long term support for sustained sobriety and reintegration into society.
Fern House is not a country club like other treatment centers in the area. They teach "tough love" because life is tough, and they want to prepare residents for when they return to the real world. The program works. It changes lives.  
SIX MONTH PROGRAM
Weekly house meetings for all residents. Alcoholics Anonymous (AA) Narcotics Anonymous (NA) meetings, and sobriety support groups.

 

You are required to get a job. If you don't have one, you must be employable and looking for work.

 

You are expected to work in the daytime so that you can attend meetings in the evening.

 

A weekly, nondenominational church service is held Sunday mornings at 9:00 am in the Fern House chapel.

 

Residents have meals at regular, scheduled times. Many addicts and alcoholics have been nutritionally depleted for many years. Regular, nourishing meals are key to recovering from substance abuse and starting a healthy new life.
And, of course, zero tolerance for alcohol and drugs.
After six months of following these rules, you graduate with the tools necessary to re-enter the tough world and lead a clean, sober, and productive life. 
A BRAND NEW DAY
The Fern House is currently undergoing renovation. They are building a job training center. a new state-of-the-art kitchen, and a new dining facility to promote better health. The upgrade is called "Foundations to the Future". Indeed, the future looks bright for the Fern House and for all the residents who live there.