How do you celebrate 15 years of leading people in this community to Christ? On Sunday, March 27, Life.Church Wellington did just that, recognizing that they've impacted this community since 2007.
It was a party indeed. Thousands gathered to celebrate with balloons and donuts to go around. The featured presentation was a wall with a timeline dedicated to documenting attendees' journeys on how they first came to Life.Church.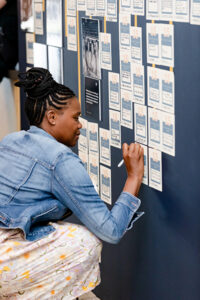 Stephanie Thompson, mother to three children attending Life.Church Wellington and her husband, Blaze, have attended the church since they opened their doors in Wellington in 2007.
Stephanie serves at LifeKids Guest Services, meeting new families and welcoming returning families each week. In addition to serving on the welcoming committee, Stephanie also serves as a small group leader at Switch, a ministry for 6th to 12th graders, on Wednesday nights.
"Our family is forever changed because of Life.Church. Our children have had amazing leaders in LifeKids who pour into their lives. They know and love Jesus and they love coming to church on Sundays. Our marriage is stronger, and we are closer to Christ and closer to each other because of the messages. We have met some of our very best friends in our LifeGroup. We are so grateful to call Life.Church our church home," says Thompson.
How was the service? It was a beautiful, Spirit filled worship service, and Pastor Brian Atkins, who has served as pastor of the Wellington campus since 2014, led the service. The sermon was preached by founding and Senior Pastor Craig Groeschel, via satellite.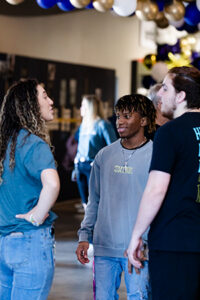 Since its first meeting at Palm Beach Central High School, the church's mission continues to be to lead people to become fully devoted followers of Jesus Christ.
How is the church making disciples? Well if you have the Youversion Bible App on your phone, read devotionals on the app or connect with friends on the app; You can thank Life.Church for that. They are the creators of the app.
The Wellington campus offers something for the whole family. LifeKids is a ministry geared towards children from birth to sixth grade. The youth ministry, Switch, is geared towards sixth to twelfth graders. The youth ministry meets on Wednesday nights. More opportunities to connect and serve with other Christians are also available.
What did Senior Pastor Craig Groeschel preached about? Life.Church is in a series called "God Is". He talked about the attributes of God. One attribute is mentioned in scripture 637 times. The attribute is the "Holiness of God".
The prophet Isaiah has a vision in Isaiah 6:1-4. Seraphs were calling to one another "Holy, Holy, Holy is the Lord Almighty; the whole earth is full of his glory" (NLT).
Holy means separate or cut above.
In Isaiah 6:5 Isaiah states "It's all over! I am doomed, for I am a sinful man. I have filthy lips, and I live among a people with filthy lips" (NLT).
Groeschel reasons, "When you are in the presence of God, you are not aware of others' sins, but your own sins."
If you are ashamed of your sins there is good news. Groeschel quotes Romans 5:8 "But God showed his great love for us by sending Christ to die for us while we were still sinners" (NLT).
Thompson mentions, "The 15th anniversary was very meaningful to our family because we remember the days when we prayed for what is happening in our church. We have seen our church grow and change the lives of so many families. My husband, myself, and my daughter serve each week and we have made so many connections and relationships with the families who attend regularly. We are so excited to see what God has in store for the next 15 years!"