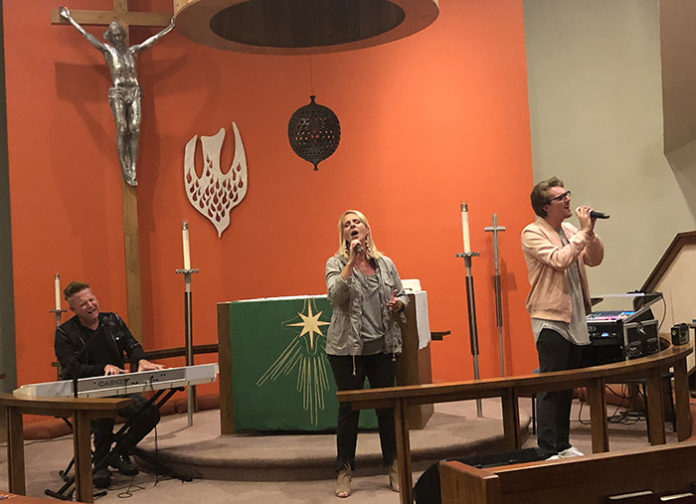 Faith Lutheran Church in North Palm Beach hosted the talented touring band, Westward Road on Saturday, February 8th, 2020.
Gifted entertainers, their performance includes beautiful old fashioned Gospel music, as well as comedy, classical style piano hymns, and Gospel music with a contemporary twist.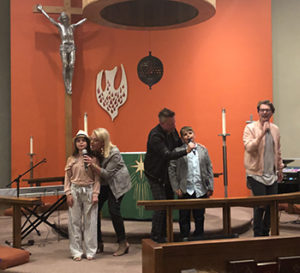 Husband and father, Scott Roberts, is a 20 year veteran worship leader and national charting songwriter. His wife, Kelli Roberts, singing alongside him, is an equally talented and also award winning vocalist. Garrett Roberts, their oldest son compliments his mother and father, adding a youthful blend to his parents' beautiful and entertaining show.
Scott Roberts told Palm Beach Christian Voice that about half of their music is old fashioned Gospel favorites and half is original content written from the heart by Scott himself.
Kelli and Scott grew up Southern Baptist, in Tornado, Indiana (and Scott's mom lives in Hurricane, West Virginia!). They met in the choir at the Christian university they attended and have been singing together ever since. All of their children sing with them except one son who is studying to become a pilot.
The Westward Road band will be singing Sunday, February 9th at First Baptist Lantana at 10:45 am and First Baptist of Greenacres on Sunday, February 16th at 11 am. They will also be singing at the Gospel on the Gulf festival in Orange Beach, FL on August 13-15, 2020 along with Jason Crabb, Guy Penrod, Comedian Mickey Bell and The Martins.