The middle of a crisis is not the time to build your theology, says Marina Hofman (PhD Theology), of Palm Beach Atlantic University, "it's the time to hold up your faith!"
Marina shares life with the love of her life, Larry Willard, and their precious gem of a daughter, dreamy eyed, two year old Willow. Both Marina and Larry hail from Ontario, Canada. Marina, a light-hearted, approachable sort is a Bible scholar and professor of Bible and Theology at West Palm Beach's long standing Christian university, Palm Beach Atlantic University. She is also the author and founder of Women in the Bible, a platform for reaching women with God's life transforming message. Larry owns and runs Castle Quay Publishing, and is expert at his mission to publish inspiring, morally sound books ranging from biographies to children's learning.
Since she was a child Marina was immersed in the Bible. She attended a bible-based elementary school and was offered concrete encouragement from her mother as she was growing into a young lady, along with her two younger sisters.
Marina met Larry when he was Vice President at Tyndale University College in Ontario, Canada. Their offices were next to one another, and she was taken by his demeanor and kindness. She found herself not wanting to live her life without him. He was impressed by her dedication to her job as she worked tirelessly to recruit students. From there, a true relationship began. She and Larry moved to the Palm Beach County area six years ago. But her world prior to coming here–it held the faith test of her life.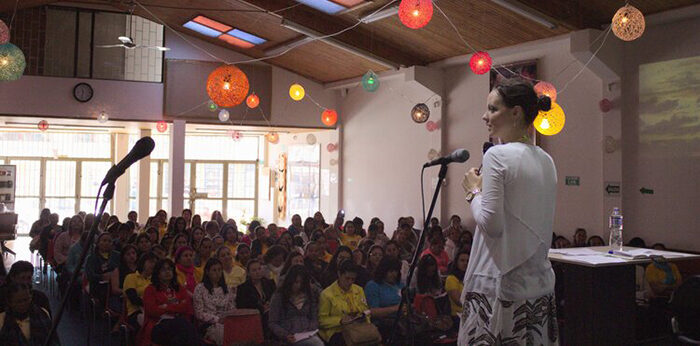 In An Instant
"Put on the full armor of God, so that you will be able to stand firm against the schemes of the devil." Ephesians 6:11
It was a Sunday afternoon in 2014, as she and Larry were traveling home from a happy weekend visit with family, just north of Toronto. Within seconds, their lives took a lightning fast turn that spiraled into an aftermath of metal carnage, smoke, and broken bones and bodies. The sunny day was now very dark. Larry explains that his mind went into a type of slow motion (which is not uncommon with people facing the brink of death), as he saw a car had crossed the median, and a direct hit with it was inevitable.  The force from the two vehicles created an impact of 120 mph.
The middle of a crisis is not the time to build your theology. It's the time to hold up your faith! ~Marina Hofman
Larry heard the crash of the metal folding, the snap of the spark plugs, the explosion of the windshield and every other detail as if the accident took minutes, not seconds, as his senses were hyper-tuned to everything around him. Marina was in the passenger seat, and at the moment of impact, her face and body were covered by Larry as he projected himself over her. He believed that his death was imminent, but wanted to protect Marina as much as he could, hoping she would survive. She was held 'up' by thoughts of her husband, who wanted her unscarred should he perish.
"Husbands, love your wives, even as Christ also loved the church, and gave Himself for it."  Ephesians 5:25
The effects of the accident left them in the hospital for lengthy stays, and both were given the initial outlook of terminal by the staff. Providence, however, had a different plan.
Some of the first people to the scene were a retired firefighter and off duty EMT workers. The firefighter held Marina in her seat though she was screaming inside to stand up. The skilled training of this man knew that if she rose up, she would die. And it so happened that her bowels were lacerated and she would have died of toxicity immediately.
At the hospital surgeons performed emergency surgery to save her life, taking out most of her organs, checking them manually for injuries, and putting them back in. Among other physical damages to her body, a main trauma was to her brain. She lost her speech and cognitive (organizing) skills.
Larry suffered long term and extreme physical injuries that kept him in the hospital for two months, and injuries that he has adjusted to living with to this day. One of his many injuries was eight broken ribs. One rib broke on his right side due to the in-an-instant force he used to lean over to protect Marina.
Before she was released from the hospital, Marina was suffering from other severe injuries. The brain injury left her with amnesia, and she had no recall of her life. In addition, she had the functioning ability of a toddler, as well as, back, neck and leg pain. Her abdomen area had gathered massive scare tissue due to bowel surgery. For years after she suffered with severe PTSD, anxiety, depression and dissociative disorder.  Through it all, the scripture she kept looking to was, "To live is Christ, to live is Christ." She kept the scripture in her heart very close.
Marina was home after three weeks, as the hospital suggested she be in as familiar an environment as possible. Her body was healing, but because her mind had suffered extreme damage from the impact, even washing dishes was difficult. Her organizational abilities were off balance. And her speech, returning very slowly, was jumbled, stuttered and slow.
The Journey Back
But he said to me, "My grace is sufficient for you, for my power is made perfect in weakness." 2 Corinthians 12:9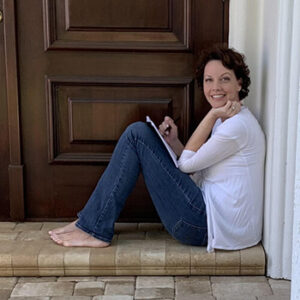 Marina and Larry learned a new way to communicate as they journeyed through their healing, together. She jokes and says, "He could think, and I could walk." They became even closer, drawing on God with daily prayers, visits from friends near and far, and prayers of family, friends and strangers. At one point, over 10,000 people were praying. Marina's mother, Wendy, who says "God's faithfulness has always been a part of my life," would continually give Marina and Larry to the Lord during the ordeal. Wendy's faith was in the belief that God would come through.
"For where two or three gather in my name, there am I with them." Matthew 18:20
The hospital technology used to reconstruct the crash scene had only one output for all variables: Larry should have perished. But today, they have a new home here in the Northern Palm Beaches. Marina teaches at the university, and Larry's publishing company is thriving. They have their charming little girl, Willow, who among many joys, loves to dance in worship and who offers proof of the new life that God brings. And the scar tissue in Marina's abdomen from the accident gradually disappeared during her pregnancy, as her energetic daughter kicked off and on, literally 18 hours a day. And the "happy" hormones from her pregnancy were instrumental in helping her overcome the anxiety and depression. God truly does work in mysterious ways.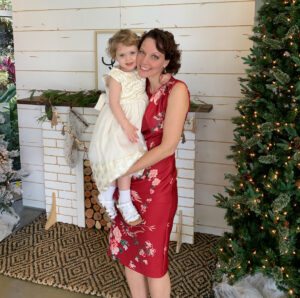 In her classes at PBAU, Marina is enjoying a strong sense of community. She has a sensitivity and awareness to limitations she didn't have before her accident. She offers support for her students in new ways from her own challenges. She is grateful for the character that has been built in her due to that life altering day. Larry believes "(Depending on) your response to an incident, the greater God is going to do something with it." And after his searching the scriptures about suffering he has realized that "It is a gift."
"Blessed be the God and Father of our Lord Jesus Christ, the Father of mercies and God of all comfort, who comforts us in all our affliction, so that we may be able to comfort those who are in any affliction, with the comfort with which we ourselves are comforted by God. For as we share abundantly in Christ's sufferings, so through Christ we share abundantly in comfort too." 2 Corinthians 1:3–5)
Marina Hofman and Larry Willard live a life of devotion to God. Their home is filled with laughter, praise and sounds of life. Their daughter plays with joy and curiosity. They attend services at Christ Fellowship, as well as participating in the faith community at large, such as Dr. Chauncy Crandall's tent revival meetings. Parenting, teaching, publishing and daily activities of life fill their days. Marina and her family have gone through the test of a lifetime. With God, they're flourishing.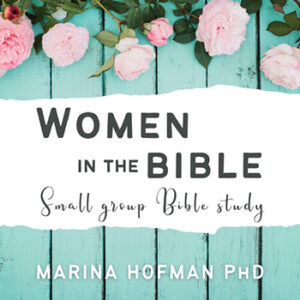 Marina is currently continuing her Women in the Bible video Bible studies for women, and is available for speaking engagements. Of her trials, she said, "I want to allow God to redeem everything that happened." Her book, Women in the Bible is now available, and she just launched a new Instagram platform.
To learn of the rich perspective in Christ Marina holds from her life changing experiences, or to book her for speaking engagements, you can reach to her at: Womeninthebible.info
Instagram: @marinahofman
For more information about Larry Willard and Castle Quay books, please visit: Castlequaybooks.com