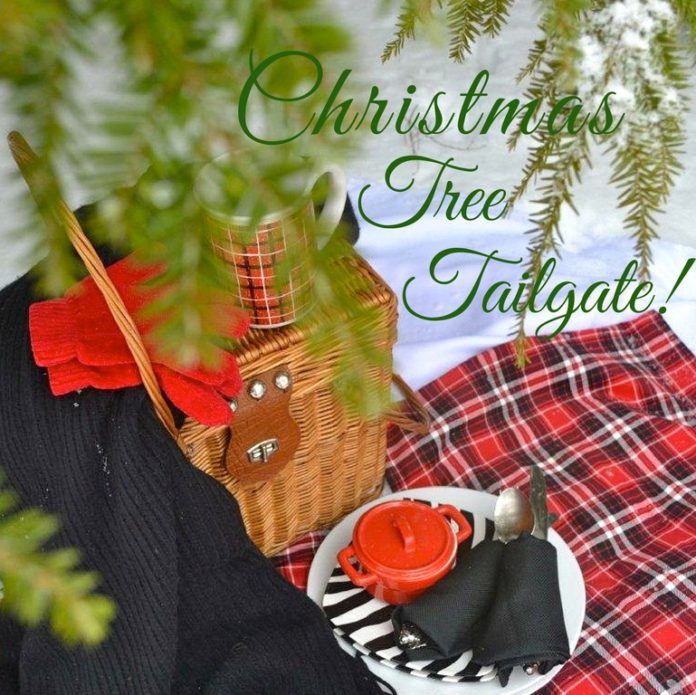 On a snow blustery Saturday morning a few weeks before Christmas, our family bundles up in winter jackets, colorful hats and scarves, gloves and of course boots for a traditional Christmas tree hunting adventure. Even Megan, our little schnauzer dressed in her red snow suit is excited about this hunting event. With a packed wicker basket, blankets and a thermos full of hot Caramel Almond Mocha, we are ready to jump in the truck and head for the tree cutting farm in North Carolina.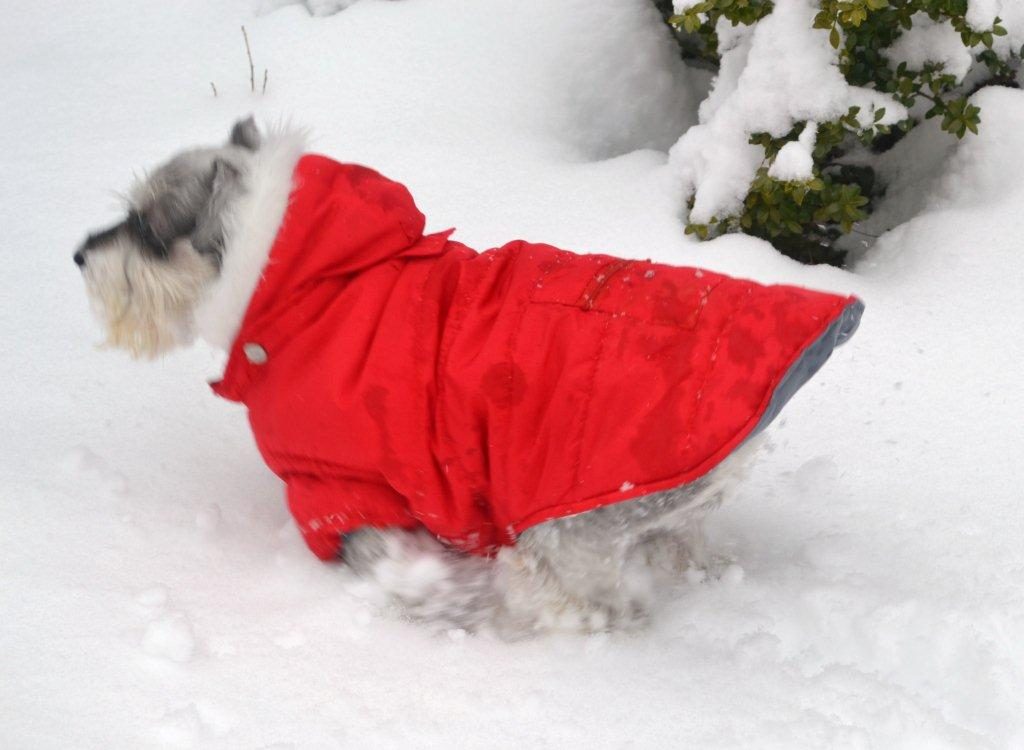 Over the mountains and through the woods we go, singing Christmas carols and enjoying the beautiful wet snow that continues to fall on our way to Newland, North Carolina. We arrive at the tree farm and a gaggle of children are already dragging freshly cut evergreens down the snow packed trail at the foot of mountain. Some families already have their trees mounted to their cars and trunks open for tailgating. Now, we must decide… do we look for the tree first or do we tailgate? The decision is made to have a few cookies and a cup of mocha before heading to the rows of snow-flocked evergreen trees. We will select a Frasier Fir tree, some garland and a couple of wreaths to take home.
There are several Christmas tree farms in our region and a quick internet search will provide the names and locations.  A note about tree cutting farms; after you make your tree selection they will cut it down for you and bind it with twine for the journey home. They will also provide you with tips on how to take care of your fresh cut tree for the asking. Be sure to keep some of the trimmings from the tree and get a few extra limbs to deck the halls at home.
On an interesting/side note… "President Donald Trump and the First Lady welcomed a beautiful Mountain Top Fraser Fir from Newland, North Carolina" . The 2018 White House Christmas Tree for the Blue Room was grown by professional tree grower Larry Smith at Mountain Top Frasier Fir tree farm.   It is very exciting to see the fresh tree and trees brought in to the White House for decorating. I have been honored in the past several years to serve as a " official volunteer" Holiday designer/decorator at the People's House. See more about 2018 White House.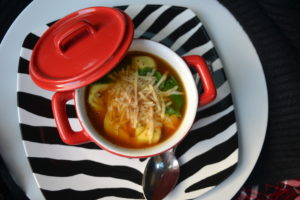 The tailgate menu is warming to the soul with simple ingredients full of flavor. The small red cocottes (casseroles) are filled on location with a hearty Italian Tortellini Soup. The soup has chicken and beef broth, Italian sweet sausage tortellini, diced tomatoes seasoned with garlic, basil, and oregano, Cannellini beans, baby spinach and kale leaves. Mini corn meal muffins are served as side bread with the soup.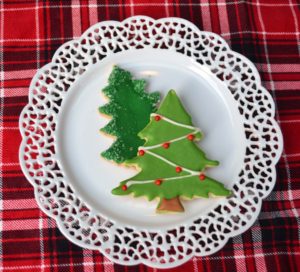 For dessert, Christmas tree cut-out cookies are decorated with green sparkling sugar and an icing garland with tiny red ball ornaments. The recipe is simple to assemble and bake without losing the shape of the cut- out. Some butter cookies will spread while baking, this one does not. You will love this cookie recipe to make with your children this holiday season.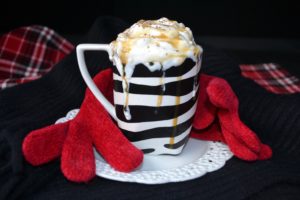 Kids of all ages will enjoy eating the Christmas tree cookies with a warm cup of Caramel Maple Almond Mocha. The mocha is made with almond milk, decaf coffee and maple syrup. Caramel topping is drizzled over the whipped cream. Sweetened cocoa is sifted over the top of the Almond Mocha for fun and flavor. Did someone say milk and cookies…both are simply delicious on a cold wintery day!
The Christmas tree cutting tailgate can be served up sassy any time you gather with your family and friends from trimming the tree to hosting an impromptu open house. Whether you go to a tree farm to cut your own or to the corner lot, make this season one to remember with a festive and easy- to-go tailgating menu. Share this meal with your neighbor or with someone who is alone this Christmas. Both of you will be blessed beyond measure.
May this Christmas season bring you many memorable moments and great blessings for the New Year!
Helping you Make a Statement, Make it Sassy and Make it Yours! ®
About the Author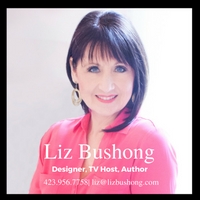 Liz Bushong is an expert in the three-dimensional art of entertaining. She transforms simple dining occasions into beautiful and memorable moments by adding a touch of her own "sassy" style. For the past several years Liz been entrusted to decorate the White House for several Holidays. She is a featured monthly guest chef/designer on WCYB TV 5, WSLS10-Daytime Blue Ridge and other television shows. Liz is the author of Sweets & Savories cookbook as well as past contributing writer for VIP Seen and Bella magazine. See recipes and ideas: lizbushong.com and social media. Liz is offering a free download of Black and White Creative Tablescape Ideas when you subscribe to lizbushong.com.