Los Angeles' Mosaic Church Senior Pastor Erwin McManus was a featured speaker at this year's international Global Leadership Summit (GLS), and he inspired listeners...
West Palm Beach
scattered clouds
J.T. Starks grew up in Lancaster, Texas, near Dallas, amidst violence and uncertainty. He had no role model as a child, but he relied on his instincts for survival.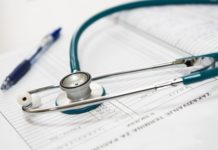 Over the past 18 months of blogging, I have tried to post some inspirational stories about everyday people who face problems head-on with the...