The Camp Fire in Butte County in Northern California is being logged as the deadliest single fire on record since the 1933 Griffith Park...
West Palm Beach
few clouds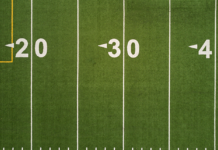 Anyone who knows anything about the National Football League is aware that Pittsburgh Steelers Head Coach Mike Tomlin is passionate. He is a no-nonsense leader...
J.T. Starks grew up in Lancaster, Texas, near Dallas, amidst violence and uncertainty. He had no role model as a child, but he relied on his instincts for survival.