And so it was for Pam Sawyer of Winter Springs, Florida who, on February 24, 2014, received "the worse kind of news." Aggressive Stage 3 breast cancer.
West Palm Beach
scattered clouds
J.T. Starks grew up in Lancaster, Texas, near Dallas, amidst violence and uncertainty. He had no role model as a child, but he relied on his instincts for survival.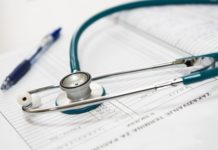 Over the past 18 months of blogging, I have tried to post some inspirational stories about everyday people who face problems head-on with the...